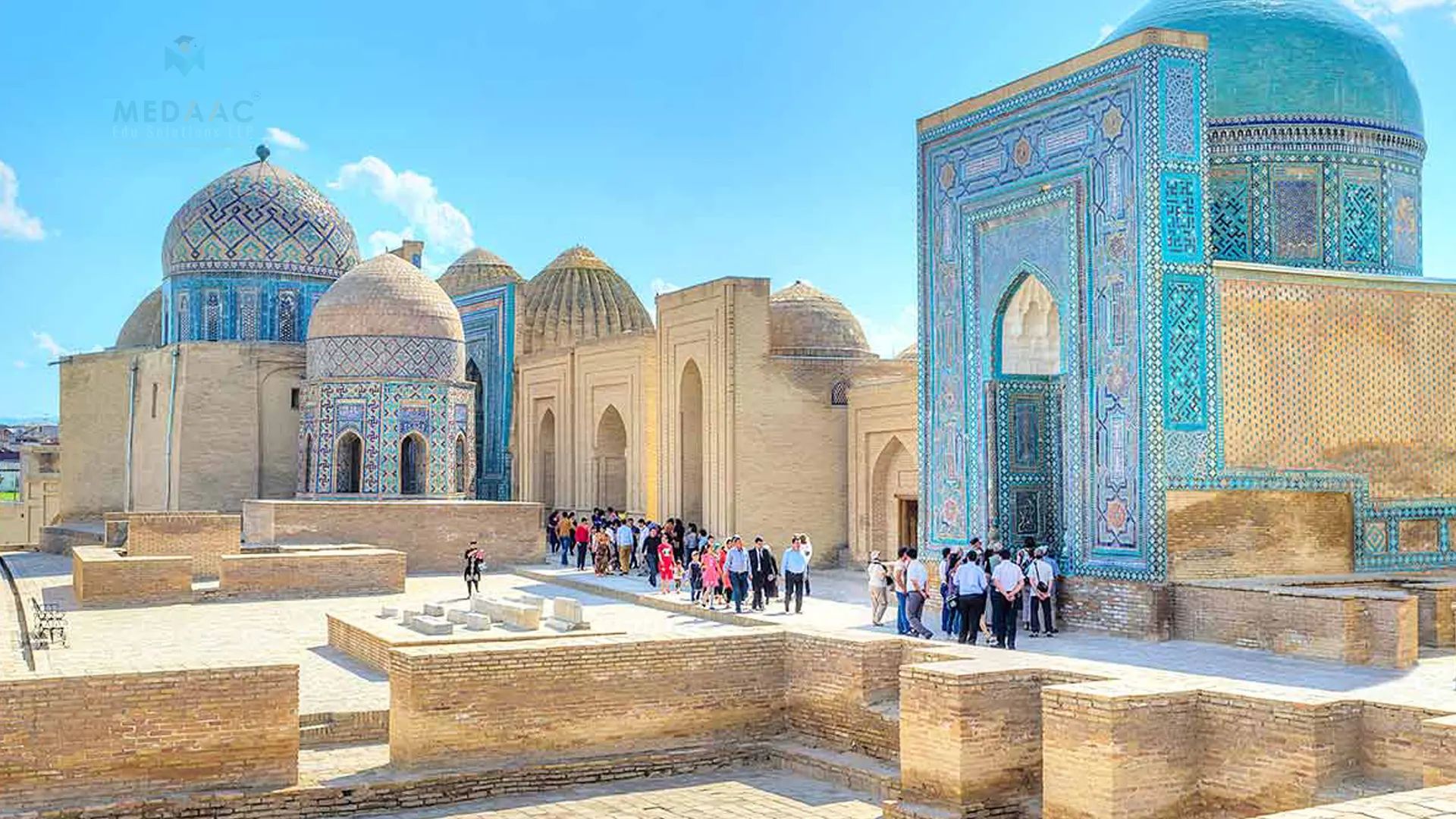 Uzbekistan
In Central Asia, there is a landlocked nation called Uzbekistan. It has borders with a number of nations, including Afghanistan, Turkmenistan, Tajikistan, Kazakhstan, and Kyrgyzstan. The capital and largest city of Uzbekistan is Tashkent.
Studying MBBS (Bachelor of Medicine, Bachelor of Surgery) in Uzbekistan can be a viable option for international students. Uzbekistan has several reputable medical universities that offer MBBS programs in English, attracting students from various countries.
Top Medical Universities in Uzbekistan
Andijan State Medical Institute
Bukhara State Medical University
Tashkent State Dental Institute
Samarkand State Medical University
Universities
Samarkand State Medical Institute
Andijan State Medical Institute
Ready to kick-start your career?