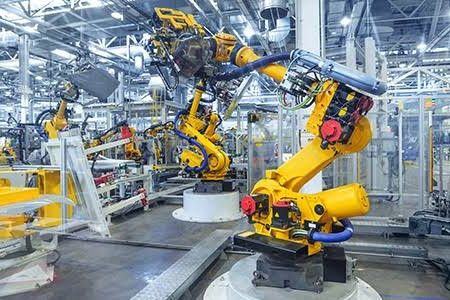 Mechatronics Engineering
Mechatronics engineering is a multidisciplinary study of the engineering/technology field that deals with the study of electronics engineering, mechanical engineering, telecommunications, computer engineering, system engineering, and control engineering. Mechatronics engineering is a connection amongst technicians and engineers and gradually work from origination of a project to the culmination of the undertaking.
The study module in the Mechatronic Engineering programme comprises a wide range of education in the basic standards and principles of Mechatronics, computer, and mechanical engineering. Mechatronics Engineering mainly focuses on various parts of mechatronics such as modeling, sensors, controllers, real-time computer interfacing, and actuators. After finishing the Mechatronics Engineering degree, candidates can work on different aspects of technology such as control systems, artificial intelligence (AI) and expert systems, robotics, transportation, and computer integrated manufacturing systems and much more.
Many public and private universities/colleges in India have Mechatronics Engineering courses and specialisation for students. After a successful completion of the Mechatronic Engineering undergraduate programme, there will be plenty of varied job opportunities have emerged for those trained in this domain.
Skilled mechatronic engineers are in high demand in the field of implementing, designing and operating internet control of machines, engine management systems and autonomous robots. If a candidate is planning for a career in mechatronic engineering then he/she should begin with an undergraduate programme followed by a master's degree. Read the article below for more details on Mechatronic Engineering.
Ready to kick-start your career?