B.Sc Nuclear Medicine Technology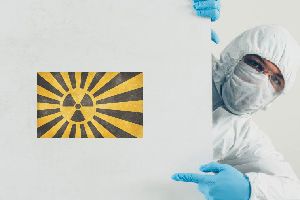 B.Sc Nuclear Medicine Technology
Bachelor of Science in Nuclear Medicine Technology is an undergraduate Chemical Engineering programme.The use of radioactive materials in the diagnosis and treatment of disease, it is a branch of medicine dealing with.The progression of a disease – long before some medical problems are apparent with other diagnostic tests, nuclear medicine can identify abnormalities early.In its course when there may be a more successful prognosis this allows a disease to be treated early.The pain and trauma associated with investigative surgery, Nuclear Medicine Technology can save patients from these sufferings.Three years is the duration of the course and after its successful completion, it offers many career scopes in various fields.
Eligibility : A student must have passed 10+2 in science stream with PCB as main subjects to be eligible for admission in BSc Nuclear Medicine Technology.
Ready to kick-start your career?