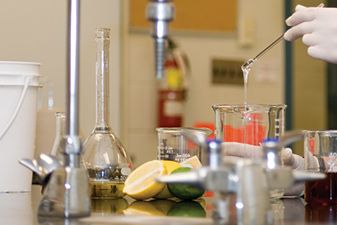 Bsc Food Technology
Food Technology is a science branch that deals with the techniques involved in the production, processing, preservation, packaging, labeling, quality management, and distribution of food products. The field also involves techniques and processes that are used to transform raw materials into food. Extensive research goes behind making food items edible as well as nutritious.
As deep as we go into the dimensions of food technology, we require professionals in this field. And, this has led to the emergence of food technology courses. There are a plethora of opportunities for students who wish to pursue a course in food technology. Graduates or postgraduates in the course can seek jobs in different domains such as restaurants, catering establishments, hospitals, food processing companies, etc.
Ready to kick-start your career?