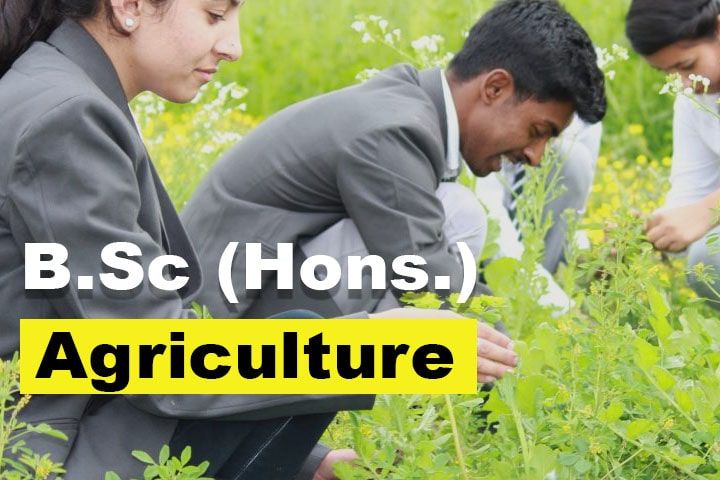 Bsc Agriculture
BSc Agriculture is a degree course in the field of agriculture and its applications. The study of this course consists of agricultural science and the effective implementation of modern agricultural techniques and equipment in practical applications. As India's economy mainly relies on agriculture aspirants can understand the importance of this course at a professional level. The government has recognized this course as a professional degree course to be studied on a large scale. Students willing to take admission for this course should have a basic understanding of this field and a creative attitude towards it.
There are more modern aspects to be studied during this course. Students can gain some in-depth knowledge of soil science, water resources and its management, animal husbandry management, land surveying, and few aspects of biotechnology. The basic methodology behind the course curriculum is to teach students to create a modern and effective ways of agriculture in order to improve overall productivity. Students can learn all these basic aspects and implement them while performing practical in the field. Agricultural science also has disciplines such as agronomy, horticulture, plant pathology, entomology, soil science, food technology, agricultural economics, home science, fisheries, forestry, and veterinary science. Students can study these subjects as specialization during their master's degree course.
Ready to kick-start your career?